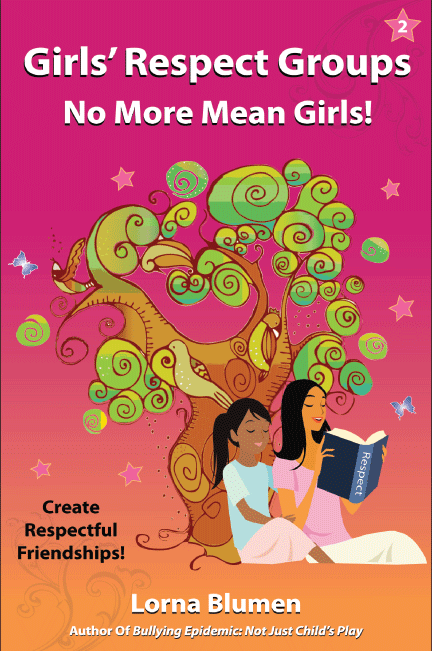 Girls' Respect Groups 2:
No More Mean Girls!
Girls' Respect Groups: No More Mean Girls! is your Quick Start Guide to creating and maintaining supportive girls' friendships. Developed for use in classrooms and after-school programs, Girls' Respect Groups: No More Mean Girls! is from the creator of the Girls' Respect Groups Program, used in over 130 countries worldwide.
Adults must guide preteens and teens towards healthy friendships and romantic relationships. You'll find the Respect ABCs and a collection of downloadable Daily Tips with colorful infographics to inspire discussion and learning. There's also a section devoted to challenging issues for preteen and teen girls – What's the connection between respect and bullying? How do you make the best clothing choices? How do you set the tone for respect during the dating years? Learn how Girls' Respect Groups benefits boys, too.
The gift of respectful relationships lasts a lifetime. Girls from 10-18 – and the adults who love and guide them – will learn how to create relationships based on respect for themselves and others.
About the book
Girls' Respect Groups 2
"I encourage you to buy Girls' Respect Groups: No More Mean Girls! The advice and articles in the book are designed to support the people who support young women, with tips for everyone from parents to teachers to young women themselves."
"The author, Lorna Blumen, has written a powerful, informative book about the world of bullying. I would suggest that this book is so needed in our world today that every adult read this and share it with their children."